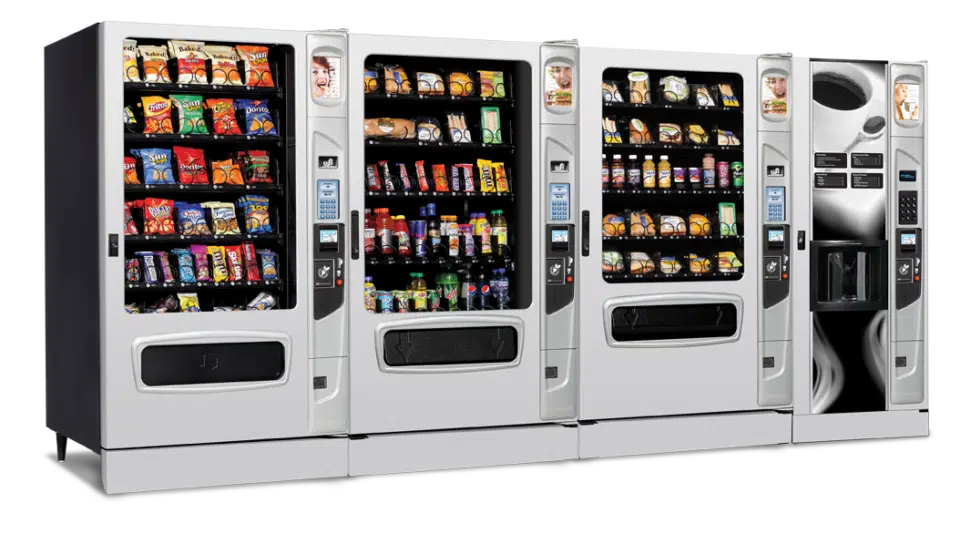 March 7th is National Vending Day, which recognizes vending machines' importance and convenience to customers and employees everywhere. While most people think of snacks and soda in vending machines, there's so much more these devices can offer. From freshly prepared foods to ice cream and even coffee, vending machines are a great way to save time while providing access to necessary items quickly. National Vending Day is an opportunity for employers, human resource companies, business owners, schools, hospitals – and anyone with customers – to consider how utilizing or upgrading their current service could ease the burden on staff members and give consumers greater access throughout the day! In this blog, we review vending machines' history and benefits.
The History Of Vending Machines
Vending machines are not new. They have existed since ancient times in various forms and for multiple purposes. In 1867, an American inventor named Simeon Denham created the first modern-day vending machine. The device allowed customers to purchase postcards from a machine by depositing coins; the machine would then dispense the postcards. Since then, they have come a long way regarding technology and convenience.
The Benefits of Vending Machines
Vending machines provide many benefits to businesses, including cost savings, convenience, customer satisfaction, and employee loyalty. They are easy to use and can save companies money in labor costs as they don't require any staff to operate them; this allows businesses to focus on other areas of operation. Additionally, they provide customers convenient access to products anytime without waiting in lines or finding a store open late at night; this is especially beneficial for those who work late shifts or odd hours when traditional stores may be closed. Furthermore, offering snacks and drinks can also increase employee morale by giving workers something to look forward to during their shifts.
Dependable Break Room Solutions
As we look to celebrate the accomplishments of National Vending Day, it is a reminder that with suitable vending machines and reliable service behind them, businesses can take advantage of all the positive attributes these products and services offer. There are important financial and convenience benefits to utilizing vending machines, while product selection and quality have improved far more than postcards from the 19th century. If you are looking to upgrade your current vending service, Dependable Break Room Solutions is ideal for all your break room needs. With over 40 years of experience in providing quality equipment and popular products for customers in this region, you'll be assured you'll get exactly what you need from us – no matter the size or scope of your business. To discuss how we can fill your break room needs today, fill out our contact form online, and one of our representatives will contact you shortly. We look forward to hearing from you soon!