Dependable Break Room Solutions – Southern California's Premier Vending Machine Operator
Dependable Break Room Solutions has been providing quality vending services to businesses in Southern California since 1979. We are confident that we can meet all of your break room needs.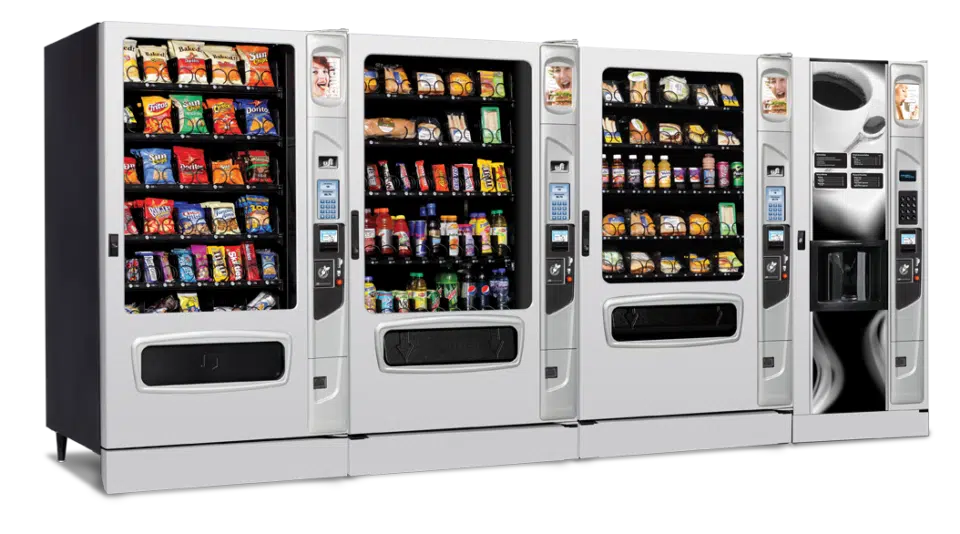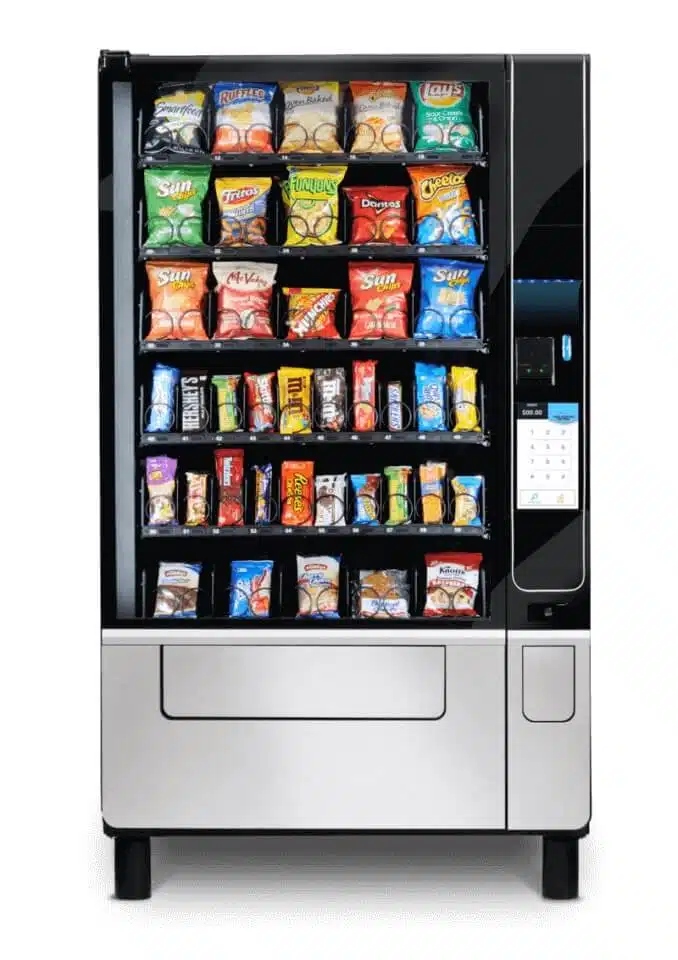 Vending Machines
Whether you are looking for machines that offer traditional snacks and beverages, or you are looking for machines that provide healthier options, we have you covered. We also offer the latest in technology, including machines that accept credit and debit cards as well as mobile payments. This means that you can rest assured that your employees or customers will be able to easily purchase snacks and beverages from our machines.
We offer a wide range of Vending Machines
The vending machines we supply come in a range of different types; each one is suited to a specific need. For example, our drink and snack vending machine is perfect for a quick pick-me-up or snack during a break, while our coffee and ice cream machines can help create a more relaxed and enjoyable break space. Our healthy vending and fresh food machines are ideal for those looking for a healthier option, and provide a range of fresh and nutritious snacks.
Maintenance and restocking:
We pride ourselves on providing top-of-the-line vending machines that are both easy to use and clean. All of our vending machines have been thoroughly tested to make sure you have minimal down time. We offer regular cleaning and maintenance of our machines to ensure that they are always up and running. We want to make sure that your break room is always stocked with the latest and greatest snacks, foods, and beverages.
How can I get started?
It's relatively simple! You contact one of our experts, and we will take care of the rest. We provide everything you need from beginning to end for a successful vending installation! We take care of the installation, fill products and provide proper training on how it works. If you would like to get started, fill out our contact form today and let us help you bring delicious convenience to your employees!