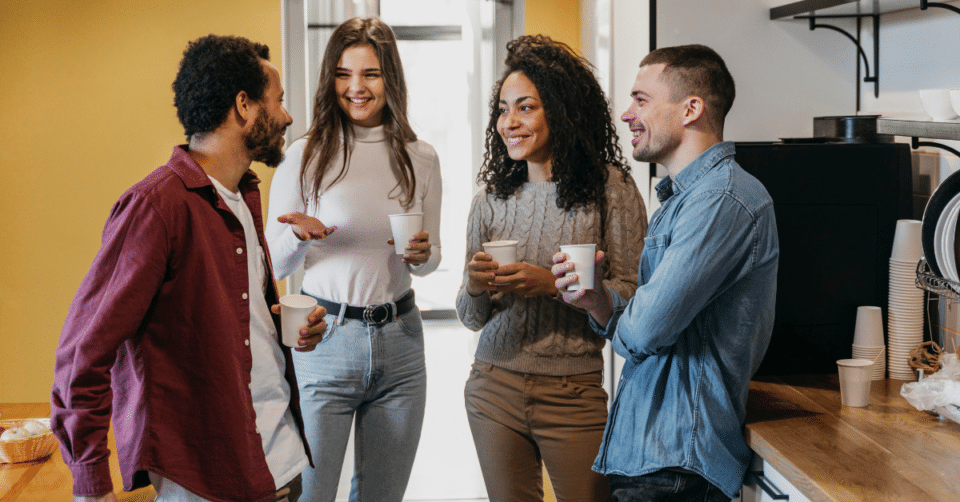 Are you or your employees feeling sluggish in the workplace? Give yourself and your employees a much-needed productivity boost with an upgraded coffee station. With research showing that caffeine can enhance cognitive ability, mental alertness, and memory retention – essential elements for peak performance throughout the workday – it's no wonder why adding this energizing upgrade to any breakroom is such a smart move. Not only does delicious coffee fuel creativity and collaboration among staff members, but its motivating power ensures everyone always feels at their best! See how else adding an enticing beverage selection can benefit you by reading our blog outlining 3 practical reasons for setting up a coffee station today!
Improve Productivity
As we go about our workday, it's common to experience a drop in energy and productivity in the mid-afternoon hours. But did you know that something as simple as taking a break to enjoy a cup of coffee can help combat this slump and increase job satisfaction? Studies have shown that regular breaks not only provide employees with a chance to recharge but also help them refocus on their tasks. And when that break includes a high-quality cup of coffee, the benefits are even greater. You can help boost productivity and create a more positive, energized work environment by providing your employees with delicious coffee.
Cost Savings
Investing in an office coffee service can be a wise financial move for businesses looking to save money in the long run. Instead of relying on employees to purchase their coffee daily, an office coffee service provides a quality cup of Joe at a more cost-effective price point. This not only saves employees money but also the company itself. Additionally, having coffee available in the office can save time and boost productivity by reducing the need for employees to leave the office to grab a cup of coffee. Investing in an office coffee service can be wise for businesses looking to streamline their expenses while keeping employees happy and fueled for work.
Improved Morale
It's no secret that happy employees are more productive, engaged, and likely to stick around for the long haul. In fact, studies have shown that feeling appreciated and cared for by their employers plays a significant role in an employee's overall job satisfaction. Providing good quality coffee and other refreshments in the workplace can be a simple but effective way to boost morale and show your team that you value their contributions. Also, offering food and coffee promotes better relationships between co-workers and encourages collaboration – over coffee or tea, creative ideas can flow, and teamwork can thrive. So next time you're considering ways to improve your workplace, consider the impact of a well-stocked break room!
Get Started with your Coffee Station
As you can see, investing in an office coffee comes with great benefits, from improved productivity to better morale, not to mention cost savings. This provides a convenient and cost-effective solution so employees can savor their cups of coffee while working. Our goal is to ensure your guests, clients, and employees have access to a quality beverage no matter where they are. At Dependable Break Room Solutions, we can ensure your office coffee service equipment brews the best-tasting coffee possible. Our office coffee equipment is regularly cleaned and maintained by our experienced staff. We guarantee friendly customer support and maintenance services that continuously address all of your needs without fail. If you're interested in getting an office coffee service and want to provide your staff with a delicious cup of coffee, call or fill out our contact form today so we can start setting up your new system!