No matter the business, coffee is an office must-have and worth the investment. We would even go as far as to say that the benefits far outweigh the cost. Business Insider even claims that coffee is "one office perk you MUST splurge on."
Here are a few reasons why:
Boost Morale
Seemingly small gestures can go a long way. Providing coffee, even at a low cost to you, makes employees feel appreciated and valued. In turn, you can count on that translating to company loyalty and tenure. Many employees even prefer this everyday perk to other benefits such as holiday parties. So, if cost is an issue, reprioritizing and reallocating funds to a more desirable benefit can help build a strong company culture.
Increase Productivity
Caffeine helps employees focus, concentrate, and accomplish more work in less time with minimal errors. Not to mention the fact that it also can foster greater creativity! Increased productivity from your employees results in a greater return on investment (ROI) making this a no-brainer.
Keeps Employees Onsite
Offering quality coffee onsite eliminates the need for employees to stop by the local coffee shop on the way to work or even leave during the day for their afternoon pick-me-up. Providing your team with access to great-tasting coffee is one way to fuel and foster a new culture at your facility, one that employees value and appreciate…and don't need to leave to experience.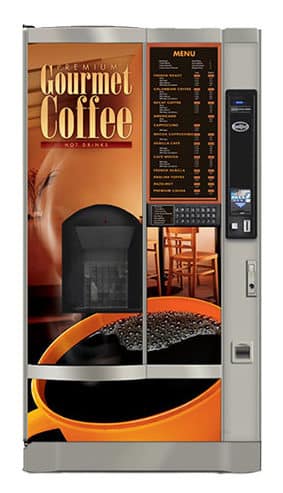 So What Can I Do?
Dependable Break Room Solutions offers a number of office coffee services that can fit your specific needs. Whether you are looking for traditional coffee machines, bean-to-cup, or single-cup brewers, we have a solution for you.
One recommendation would be to put your machine on "free vend." Making it completely free for your team is one investment that won't return void. We will handle everything from maintenance to filling. No more waiting for deliveries. No more unnecessary arguments over whose turn it is to change the filter or make the next pot of coffee. With the press of a button a cup is dispensed and filled with a quality cup of joe. Simple!
Contact us at [email protected] to learn more about this office must have today.