Are you looking to add vending machines to your office or break room but don't know where to start? It is a lot easier than you think! This blog post will give tips on choosing vending machines that are right for your office or break room and what to look for when selecting a vendor.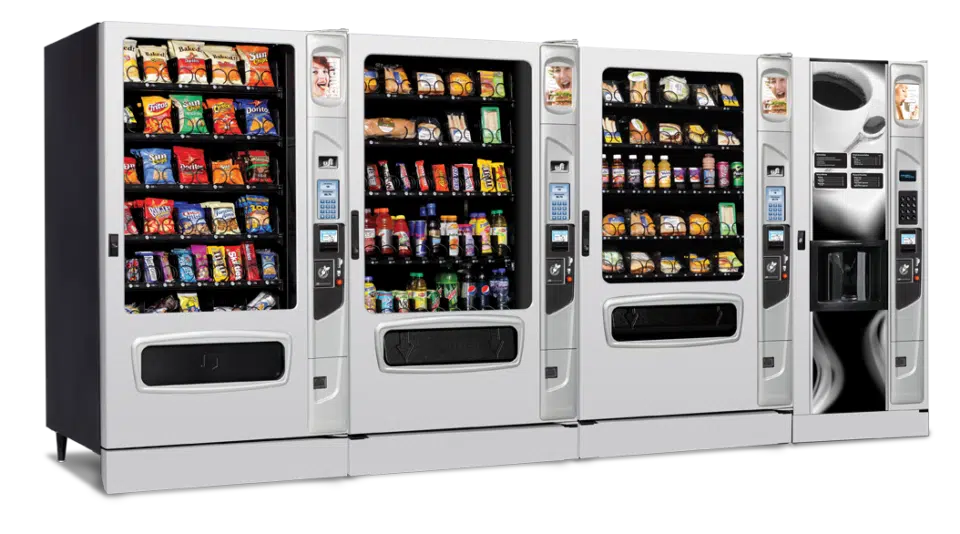 What Vending Machine is Right for You?
There are a few things to remember when deciding what vending machine is right for you. First, you'll have to choose what type of vending machine you want. Do you want a snack machine, a beverage machine, or both? What if you are looking for more than what a traditional vending machine has to offer? Luckily, there are many types of vending machines. Let's explore a few options.
Snack Vending Machine
Snack Vending machines provide a wide variety of snacks like chips, candy, pastries, cookies, gum, and more. These vending machines typically accept multiple forms of payment, including cash and credit cards, making it easy for people to purchase snacks.
Healthy Vending Machine
Healthy food vending machines offer a wide variety of healthy vending options; they are becoming increasingly popular as people look for convenient ways to eat healthy. These healthy food machines typically vend healthier versions of traditional junk food items such as baked chips and trail mix.
Beverage Vending Machine
Drink vending machines dispense a wide variety of drinks such as soda, juice, energy drinks, water, coffees, and much more. Drink machines are convenient because they allow people to buy a cold drink without waiting in line at a store or café.
Ice Cream Vending Machine
Ice cream vending machines are essentially large freezers that store and dispense ice cream. They are a great way to enjoy a frozen treat without waiting in line at an ice cream shop. Plus, they're usually less expensive than store-bought ice cream.
Select The Right Vendor
When searching for a vending machine vendor, there are several factors to consider. First, make sure the vending machines they offer are reliable and high-quality machines. Second, the machines should offer a variety of snacks and drinks. Third, the vending machines should be well-maintained and clean. Finally, the vending machine operators should be friendly and helpful. By taking these factors into account, you can be sure to find a vending machine vendor that meets your needs and provides a positive experience.
Dependable Break Room Solutions offers full-service vending; you'll find a dedicated team of professionals on top of all your vending needs. Since 1979 we have offered the latest equipment and most popular products. We don't rest until your break room needs are met. Get started today by filling out the contact form or emailing us at [email protected].
We hope you found this blog post helpful and that you are now ready to get started on your vending search.